Are you uninsured and wondering, can I get prescriptions without insurance?
You may be unemployed or stuck with an insurance plan that doesn't cover your prescriptions. This situation can be frustrating when you need your medications to function.
Unfortunately, the sky-high prices of prescriptions for uninsured patients force many to go without them and suffer the consequences. However, that does not have to be the case. There are solutions, and today we will tell you how to get prescriptions without health insurance while saving money. Continue reading to learn how to support your health without going bankrupt.
Can I Get Prescriptions Without Insurance?
Health insurance plans help reduce the costs of medications significantly. Even with co-pays, you can save a lot on your prescriptions if you're insured. However, they are not necessary. You don't need to have insurance to get your medications. You can still visit a doctor, get a prescription, and buy meds.
However, you will have to pay for everything out of pocket. It's best to choose a more affordable healthcare provider to lower the costs from the beginning. Community health clinics and walk-in centers might cost less and balance your overall expenditures. You can save even more by opting for online clinics. That way, you can order legitimate medications virtually.
How Much Will Prescriptions for Uninsured Patients Cost?
The next big question is can I get prescriptions without insurance without spending a whole month's salary? You can do so by knowing how to get prescriptions without health insurance using various resources. Otherwise, you will have to pay a large amount out of pocket. Each year, prescription drug prices rise higher. The retail prices of some common drugs increased by 5.2% in 2020 and continue to do so. These high prices take a toll on uninsured patients, forcing them to skip their medication and pay for necessities like food and rent instead.
So if I can not get prescriptions without insurance, how much do I have to pay for them? In this case, you have to pay the full price of the drug that the pharmaceutical company charges. The difference can be hundreds of dollars, depending on the type of medication you are getting. Other factors also affect the cost of medications. For instance, brand-name meds without generic alternatives cost higher. Plus, there is the added cost of middlemen who streamline the supply chain between manufacturers and pharmacies. Considering that Americans spend over $1,000 per year on prescription meds, you may be looking at thousand-dollar differences.
How Can I Get Prescriptions Without Insurance?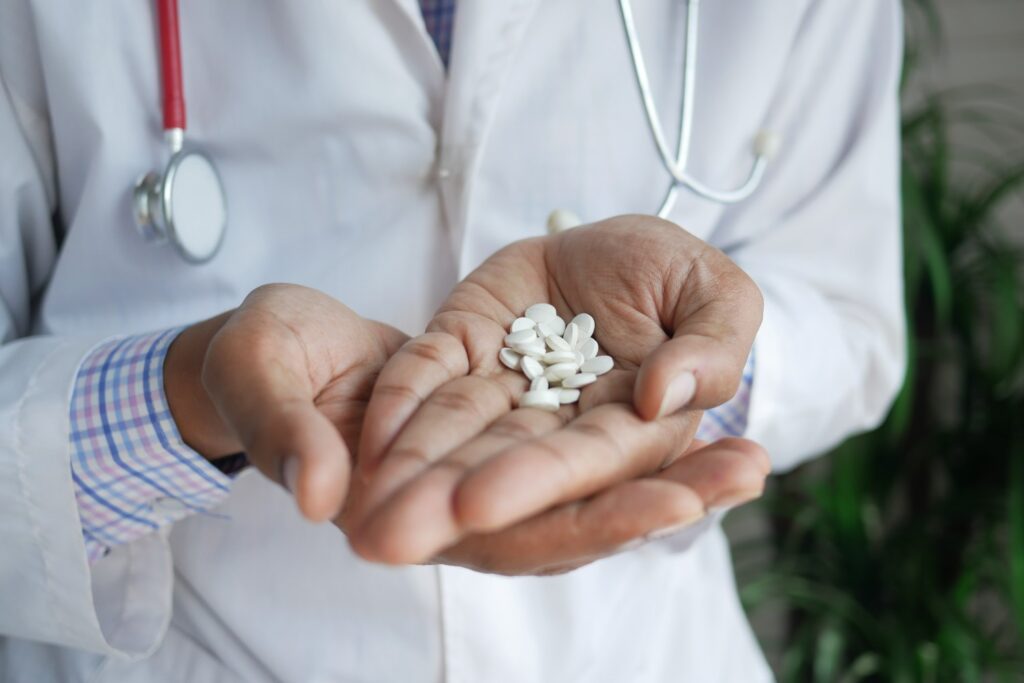 As we mentioned, there are some solutions for those wondering how to get prescriptions without health insurance. You can still get affordable prescription medications if you're underinsured using the following strategies.
1. Switch to Generic Brands
Brand-name drugs usually cost higher. The reason is that they are still under patent and maintain exclusive rights to producing and pricing their medications. However, many drug companies have gone generic to offer cheaper prescriptions for uninsured patients. For instance, Lyrica is an anticonvulsant drug that costs $720. However, the generic brand of the same medication is only $140.
The lower price of generic brands is related to the pharmaceutical manufacturing processes and the lack of repetitive clinical trials. You might wonder, can I get the same quality prescriptions without insurance? The answer is yes! Generic brand medications have the same quality as their brand-name counterparts with similar efficiency and safety.
2. Use Prescription Coupons and Online Pharmacies
Online prescription medication retailers often offer great deals on bulk orders. They get these prescription coupons by negotiating directly with pharmaceutical companies. Sometimes they can even help you save up to 80% on a drug's retail price.
Are you still wondering how to get prescriptions without health insurance? Another way you can lower the costs is by purchasing from online pharmacies. These virtual solutions provide affordable meds while allowing you to order prescriptions from the comfort of your own home.
3. Apply for State and National Drug Assistance Programs
How else can I get prescriptions without insurance and still save money? Why don't you try applying for state and national drug assistance programs?
Whether you're in the US, Canada, or another country, you probably have national disease-specific programs that assist with the costs of your medications. State programs are also available to help secure prescriptions for uninsured patients at lower prices. However, you must meet the eligibility requirements to benefit from these programs.
4. Try Nonprofit Savings Programs
Some nonprofit organizations have programs to help uninsured patients receive treatments. Depending on your location, you may be able to access such organizations and get the medications you need.
Can I get prescriptions without insurance from these organizations? While these civic groups focus on patient advocacy and affordable treatments, you still have to meet their eligibility criteria to receive your meds. Qualified patients will also gain access to more tools and resources to help them through their illnesses.
Get Medical Insurance
To reduce your out-of-pocket costs, you can try getting health insurance.
Why do I need medical insurance? Can't I get prescriptions without getting insurance?
You can get your prescription medications without insurance. However, you can save much more with insurance coverage. You can apply for Medicaid and Medicare if you're in the US. There are also health plans for students and employees that can help you.
Get Affordable Medications From Inhouse Pharmacy
Now that you know how to get prescriptions without health insurance, you can rest assured knowing you will receive the treatment you need. We at Inhouse Pharmacy can help. Our online pharmacy has been serving customers globally since 1996. With happy customers and high standards, we now offer our services to you.
Can I get prescriptions without insurance from Inhouse Pharmacy? Absolutely! We can help you get your medications at affordable prices even if you're uninsured. Our safe and authentic medications come from government-approved facilities with the highest standards. Contact us now to get your medications and consult our registered pharmacists.