Choosing to purchase your prescription medications online gives you the ease of access and affordability that you want for the products that you need. However, there are other aspects to consider to ensure that you receive a beneficial experience across the board. One of the most important factors that play into your overall experience is shipping. In this article, we're going to take a closer look at Inhouse Pharmacy shipping to better understand how Inhouse Pharmacy safely ships your order!
Shipping and COVID-19: Will Shipping Issues Impact My Order?
Many rely on Inhouse Pharmacy for safe medications, but with the continual impact of COVID-19 on the postal system, will this make it harder for you to get the products you need?
You'll be excited to learn that, while COVID is still a consideration to make when purchasing your medications, shipping times are starting to speed up for those who rely on our service.
But by how much? To illustrate shipping times, let's consider two major countries: the United States and the United Kingdom. Inhouse Pharmacy shipping times for the UK are approximately 4 to 10 weeks, while those in the United States can expect to receive their packages in anywhere from 2 to 6 weeks. You can learn more about anticipated shipping times as they stand today in your country on our website.
Understanding the Role of Customs in the Shipping Process
Whether you're concerned about Inhouse Pharmacy US Customs or customs for another country, understanding the role they play in your order can help you get the best experience possible.
The most important thing to know is that processing through customs may result in delayed shipment times. As such, it's important that you plan ahead by ordering your medications in plenty of time to receive them before you run out of your current supply. Delays may range anywhere from a couple of days to 3 weeks, so it's best to aim for the longest possible shipping delay when placing an order.
Additionally, customs for certain countries like the UK may charge you value-added tax (VAT), customs duty, sales tax, and additional fees. These fees will not be included in your Inhouse Pharmacy shipping charges and will need to be paid separately if you receive these charges from the customs office in your country. Also, note that there are no taxes for US imports. Keep these items in mind when you order from Inhouse Pharmacy.
Additional Shipping Considerations
Beyond the Inhouse Pharmacy safe promise, knowing what to expect throughout the shipping process will help you prepare for your first shipments and subsequent shipments after that. Let's review a few Inhouse Pharmacy shipping considerations and items that you should know about before you place your first order with us.
Privacy: Buyers are naturally concerned about privacy for their shipments. If you're someone who values packaging that doesn't reveal the contents of your order, you'll be pleased to learn that all Inhouse Pharmacy packaging is plain and contains no logo that indicates where the shipment is from. If you want to keep your shipments discreet, Inhouse Pharmacy helps ensure that.
Shipment Time and Tracking: Beyond Inhouse Pharmacy US Customs delays and COVID-19, how long does it take for the Inhouse Pharmacy shipping process to begin? Most packages will begin their journey within a day of your order and tracking information will be sent directly to your email address so that you can monitor its journey as it makes its way to your home. You can see how easy and helpful the process is in some of our customer reviews.
Refunds: If my package is lost or missing, will I receive a refund? Yes! If your package is lost and you placed your order with the correct address for delivery, we will reship or refund your items. This key feature of our service is one of our most valuable features of the Inhouse Pharmacy shipping process!
Put simply, Inhouse Pharmacy offers everything you need to have an excellent experience when you order your prescription medications online.
Get the Prescription Medications You Need Here at Inhouse Pharmacy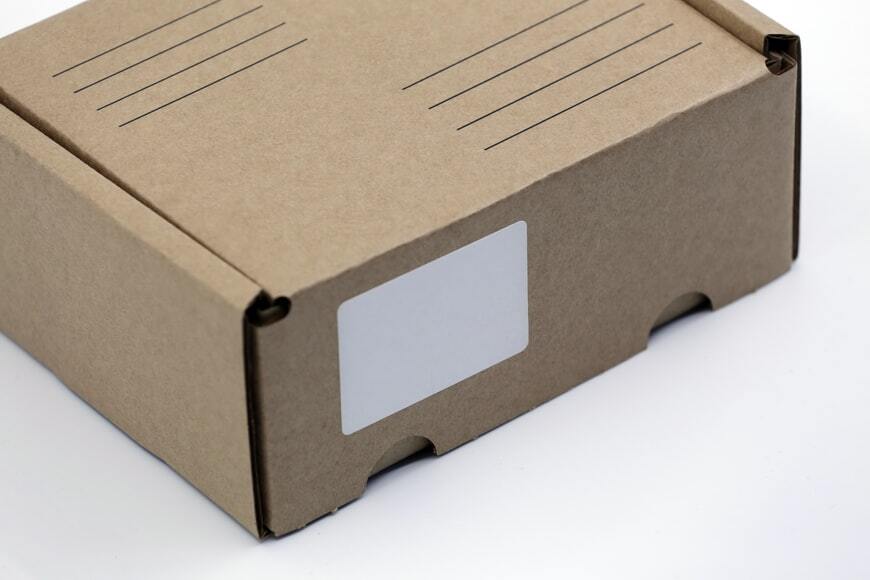 Taking care of your health shouldn't come at the cost of your time and your money. Prescription medications should be easily accessible and affordable. With Inhouse Pharmacy, you can get the prescription medications you need without a script.
Beyond expedited Inhouse Pharmacy shipping that's free and worldwide, we also have 7-day a week customer service phone/email support to help you with any of your shopping needs as well as a host of affordable, quality medication to choose from as you navigate your journey. Before you get started, you can explore what our community of customers have experienced on our InhousePharmacy.vu reviews page to learn more about how we've helped them.
If you're ready to get started, visit our website to find the medication for your needs or contact us to learn more about specific medications or to answer any questions you may have.